Cisco Systems Regional Network Academy

Suffolk County Community College as a Cisco Systems Regional Network Academy provides Cisco course work (XH60, XH61, XH62 and XH63) for a complete range of basic through advanced networking concepts - from pulling cable, through such complex concepts as subnet masking rules and strategies.
The format for the classes reflects the content: interactive lessons are stored primarily on the classroom's own Cisco Web server. To promote development of the personal skills that underpin successful careers, projects require students not only to resolve technical issues but also to successfully address network users' needs.
Contact the Department of Engineering/Technology, Ammerman Campus, for full details of this XH60-63 course sequence.
Cisco Curriculum Topics Semesters 1-4
 XH60 - Semester One
 XH61 - Semester Two

Advanced router configurations

LAN switching theory and VLANs

Advanced LAN and LAN switched design

OSI model and industry standards

Network topologies

IP addressing, including subnet masks

Networking components

Basic network design

Beginning router configurations

Routed and routing protocols

XH62 - Semester Three
XH63 - Semester Four

Novell IPX

Threaded case studies

WAN theory and Design

WAN technology, PPP, Frame Relay, ISDN

Network troubleshooting

National SCANS Skills

Threaded case studies
United States Department of Energy Office of Science Education Opportunities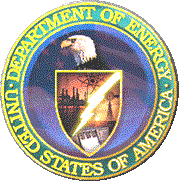 Community College Institute (CCI)  The Summer Institute for Community Colleges is designed to provide educational training and research experience during ten weeks in the summer at a Department of Energy (DOE) national laboratory for highly motivated community college students.
Science Undergraduate Laboratory Internship (SULI)  An opportunity for an undergraduate student to work with a scientist at one of the national laboratories associated with the DOE. This program is supported during the fall and spring semesters and summer term.
College Science & Technology Entry Program (CSTEP) Mini-Course The Mini-Course offers New York State CSTEP students an opportunity to participate in a four day introductory mini-course in Bioinformatics to be held at Brookhaven National Laboratory (BNL) during the school winter break. CSTEP also partners with BNL for an educational training and research experience during the summer, similar to the CCI program described above.
General Motors ASEP, Toyota T-TEN, Honda PACT, AC DELCO, ATAC Comprehensive Automotive Program
Today's automobiles may have 40 or more onboard computers or micro processors that control engine management, navigation, emissions, occupant safety as well as other systems. These highly complex vehicles require highly trained individuals with advanced technical skills. Technicians today must therefore possess a greater combination of skills in many areas such as computer sciences, engineering, electronics, hydraulics and mechanics. Students interested in pursuing a future in the high-tech, high-wage automotive industry have several training options available at SCCC:

General Motors, Automotive Service Educational Program (GM-ASEP):  This 2-year A.A.S. degree program is designed specifically for students interning in a GM-based sales/service operation.

Toyota, Technical Education Network (T-TEN):  This 1-year certificate program is geared to students who are in an internship at a Toyota or Lexus dealer service/sales operation.

Honda, Professional Automotive Career Training (PACT):  This 2-year A.A.S. degree program is designed specifically for students interning in a Honda or Acura based sales/service operation.

AC-DELCO:  This 2-year A.A.S. degree program is geared specifically to students working in an AC DELCO-based vehicle service operation.

ATAC Automotive Program:  This comprehensive 2-year A.A.S. degree program trains students to work with any dealership, franchise or independent automotive shop.
Oil Heat Comfort Corporation: Heating, Ventilation, Air Conditioning and Refrigeration
Identified as a profession offering significant income potential in the Long Island region, SCCC's collaboration with Oil Heat Comfort Corporation (OHCC) of Hauppauge led to the development of two degree options that respond to the need for trained service personnel to deliver quality repair and maintenance service to residential users of oil heat: a 2-year Associate in Applied Science and a 1-year Certificate.
Both SCCC and OHCC recognize that heat must be provided in environmentally acceptable ways and that energy conservation can be advanced by proper training. The curriculum was established to address these concerns, and also provides for continuing education courses to upgrade job skills for air conditioning and gas heat technicians.
Manufacturing
SCCC provides free mechatronics training through 2008 in conjunction with local advanced manufacturing firms, industry associations and educational institutions, in areas such as automation and control systems, tolerance, specifications and instrumentation, and machining processes. Funded by a grant from the federal Community-Based Job Training Grant program administered by the U.S. Department of Labor's Employment and Training Administration, the program offers 6-month and 1-year industry certifications, including internships with partnering companies. The goal of the program is to enhance career pathways and opportunities for students wishing to enter the manufacturing field. Contact the SCCC Corporate Training Center at 631-851-6229 for further information.
Collegiate Science and Technology Entry Program (CSTEP)
Suffolk County Community College's Collegiate Science and Technology Entry Program (CSTEP) project provides academic support services to underrepresented and economically disadvantaged students pursuing careers in mathematics, science, technology and health-related fields.
The program is open to any student with at least a 2.8 GPA (or a high school average of at least 80) who is majoring in a field related to mathematics, science, health, computer science or engineering. Those pursuing careers in licensed professions such as mathematics or science teaching, law, social work and psychology are also eligible.

Students must also meet the New York State Education Department criteria:
     • underrepresented or economically disadvantaged, and
     • matriculated and taking at least 12 credits each semester.
Major program components include:
     • tutoring for all courses;
     • advising;
     • career-related field trips and seminars;
     • job shadowing and interning experiences at Brookhaven National Laboratory and with STEP;
     • transition programs for graduates continuing their education at four-year institutions.

In addition, Suffolk partners with Brookhaven National Laboratory, SUNY College at Old Westbury and SUNY at Stony Brook to provide research and networking opportunities to CSTEP students. Brookhaven National Laboratory provides tours, talks/seminars, job shadowing and summer internships for select CSTEP students. SUNY College at Old Westbury provides a network and conferences for students pursuing careers with a focus on math/science education and social sciences. Stony Brook University provides a network for students pursuing careers with a focus on medicine, science, engineering and social science.
Liberty Partnerships Program (LPP)
Goal
LPP is designed to increase students' motivation and academic preparation so that they can complete their secondary education successfully and enter college or meaningful employment.

Partnerships
Longwood School District
Science and Technology Entry Program (STEP)
Goal
STEP focuses on developing career awareness, basic skills, and real world mathematics, science and technology applications and research for 7th-12th grade students.  Internships are available.

Partnerships
Brentwood School District
Central School District
Longwood School District
Riverhead School District
South Country District
New York State Council on Economic Education
Goal
Promote economic education

Partnerships
Nation Council
State Council
Schools ( Partnership application included)
Suffolk Community College
Center for Economic Education
Long Island Developmental Disabilities Service Office
Goal
To provide basic computer competencies: The training would be twofold: 
a) Develop basic computer skills and
b) Develop competencies in basic adult education

Partnerships
Long Island Developmental Disabilities Service Office and 
Suffolk County Community College
Health Careers Articulation
Goal
The establishment of a high school program/course emphasizing health careers that would be jointly sponsored by SCCC, Good Samaritan Hospital and West Islip School District

Partnership
West Islip HS
CS15 Course Articulation
Goal
West Islip HS currently offers a College Freshman Seminar course as a half-year elective course - Proposed

Partnership
West Islip HS
College Courses Taught in High Schools
Goal
Offering college courses at Kings Park HS taught by SCCC faculty - Proposed

Partnership
Kings Park HS
West Islip High School
Goal
To develop a jointly sponsored course/program for high school students contemplating pursuing a career in the health profession

Partnerships
SCCC - Western Campus
Good Samaritan Hospital
School - Business Partnerships of Long Island
Project Jump Start
Goal
To provide middle school students with enrichment activities in mathematics, science, and computer skills during a 6-week summer program

Partnerships
Riverhead Central School District
SCCC - Eastern Campus
College Access for Students with Special Needs
Goal
To test students in their junior year of high school
and - on the basis of the CPT results - provide advisement for preparing for admission to SCCC

Partnerships
Center Moriches HS
Eastport HS
America Reads
Goal
To have college students provide intensive tutoring in reading skills to elementary and pre-school children

Partnerships
Riverhead Central School District
Westhampton Beach Union Free School District
Coram Head Start
Breakfast with a Scientist
Goal
To give high school students an opportunity to talk to scientists in an informal setting in order to stimulate and support interest in scientific and technical careers

Partnership
Eastern Suffolk BOCES
Writing Across the Curriculum
Goal
The Eastern Campus is represented by a member of the English faculty on a district-wide working committee

Partnerships
Riverhead School District