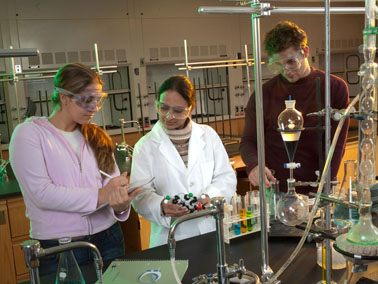 Suffolk County Community College is committed to offering programs and services that fulfill the educational needs of the residents of Suffolk County. All of its curricula are registered by the New York State Department of Education.

The college grants the two-year Associate in Arts, Associate in Science, and Associate in Applied Science degrees, as established by the Board of Regents of the State University of New York, as well as the one-year Certificate of Completion.

SCCC's Transfer Programs prepare students to enter four-year colleges and universities. They include a broad range of disciplines: liberal arts, science and engineering, fine arts, computer science, performing arts, and business administration.

Our Career Programs, designed to match the occupational goals of students with regional employment needs, prepare graduates for technical professional jobs after graduation from Suffolk.

Certificate Programs provide the skills necessary for employment after one year of study. While these programs include some liberal arts courses, they emphasize the skills required for direct entry into the job market.