On Sunday 11/23/14 from 6am – 12 noon access to MySCCC and Blackboard will not be available due to an emergency repair of a cable on our Internet connection.
Cashier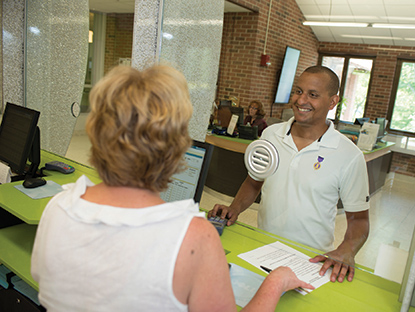 Cashier FAQs

Welcome to the Cashier's Office
Please select the campus from the list of Campus Offices above to view the regular hours.
Changes to the hours will be posted at each campus Cashier's office.
Payments can be mailed to:
Suffolk County Community College
PO Box 1126
Selden, NY 11784-1126
To avoid late payment fees please make sure to leave sufficient time for mail to be delivered to the College before any respective due date.
Last revised: 11/17/2014 Comments on this webpage, contact: Webmaster