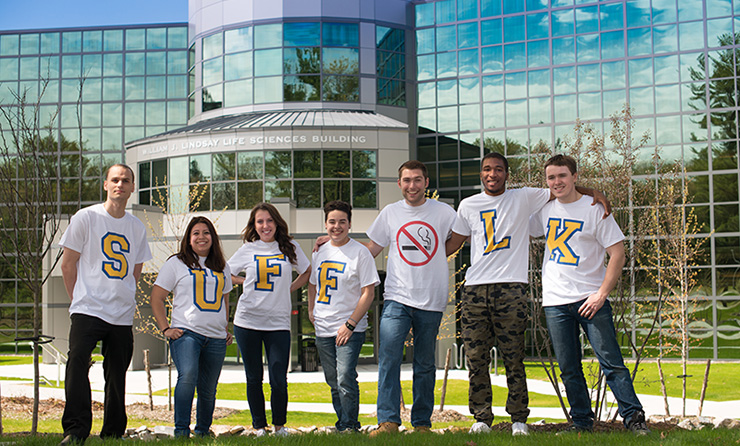 Each year, smoking and tobacco use are directly or indirectly responsible for the deaths or illnesses of millions of smokers and non-smokers worldwide.
Suffolk County Community College understands that good health is an essential component of a successful workplace and a safe teaching and learning environment. For specific details about Suffolk's tobacco-free policy, please see the Official Tobacco-Free Policy link below.
We encourage all individuals who use tobacco and tobacco-related products to access smoking cessation programs and services at the College's Health Services Offices. In addition, we invite individuals who wish to stop using tobacco to explore the many resources available on this site.