For Immediate Release Share This News Release
5/2/2016

CHAMPS! Suffolk Community College Women's Softball on a Streak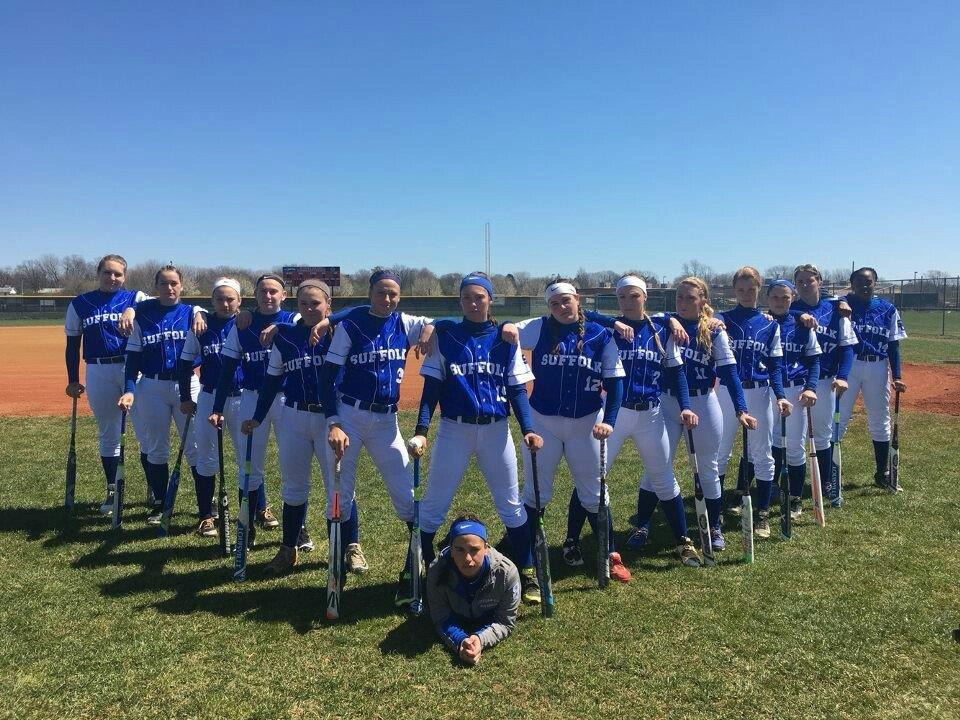 Photo L to R: Samantha Magerovich (St. James), Noelle Noble (Farmingville), Laura Galligan (Levittown), Rachel Aspesi (Wading River), Courtney Lawrence (Rocky Point), Valerie Scura (Selden), Sabrina Bencivenga (Sayville), Ashley Bartnik (laying down - Selden), Sandra Lombardi (Sound Beach), Paige Baker (Brookhaven), Samantha Wood (Selden), Jamie Parente, Jessica Parente (Mount Sinai), Jackie Chester (Manorville), Jasmine Seaton (Bellport).



Suffolk County Community College's Women's Softball is on a 25 game win streak in and first in the National Junior College Athletic Association's Region XV. The team won the championship after knocking off New Jersey's Northern Essex and then defending Region XV Champion and rival Nassau Community College.

The road to the championship saw the Sharks rack up impressive statistics, including:
Nationally - 1st in triples (34), 2nd in runs scored (442), 2nd in RBIs (389) , 3rd in batting average (.449)
Team honors:
Courtney Lawrence Region XV Player of the Year, Region XV Tournament MVP

1st team All Region members: Valerie Scura, Jamie Parente, Jessica Parente, Paige Baker, Courtney Lawrence

2nd team All Region Samantha Magerovich

Joe Kosina, Region XV Coach of the Year
Next up? The team could be headed for the World Series.