For Immediate Release Share This News Release
1/15/2016

President McKay Keynotes County MLK Celebration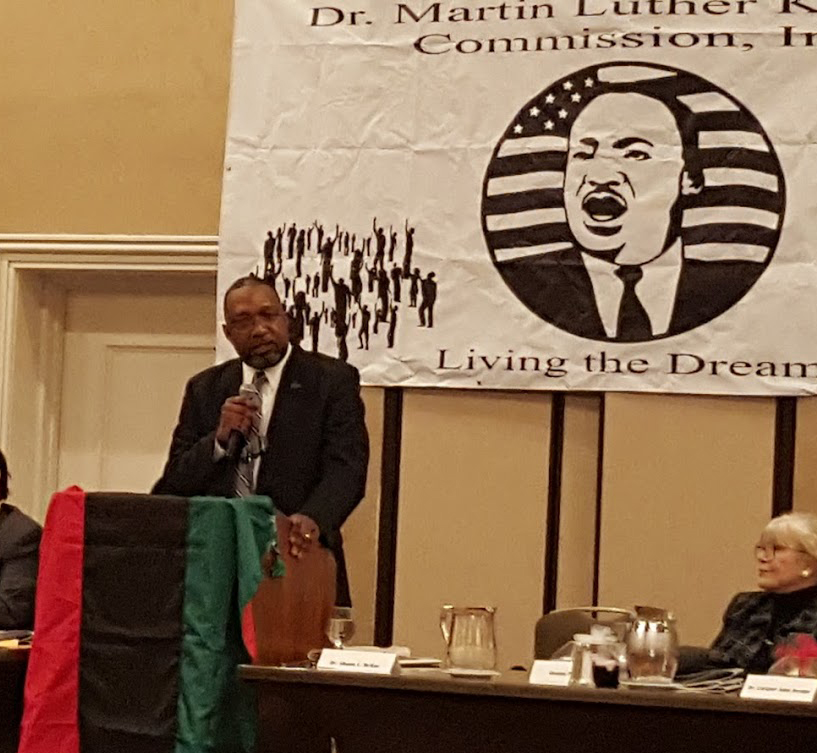 Suffolk County Community College President Dr. Shaun L. McKay delivered the keynote address at the Suffolk County-wide Dr. Martin Luther King, Jr. Commission's 2016 annual awards luncheon.

Academic Chair for Mathematics on our Michael J. Grant Campus, Dr. John Jerome, was also recognized as one of the honoree award recipients at the event.

Dr. McKay, in his remarks to the hundreds attending the luncheon, connected the values espoused by Dr. King and the contemporary challenges we face in 2016.

"If our lives truly matter then we must do all in our power to provide a good education to every person, no matter gender, color, creed, socio-economic status, or political belief. Even in the most impoverished, underserved and perhaps violent neighborhoods, our schools must be beacons of hope for an end to oppression. The structures that create systemic inequity can be transformed and result in opportunity for all," McKay said and added, " Dr. King said, 'The function of education is to teach one to think intensively and to think critically. Intelligence plus character - that is the goal of true education.' Let us commit ourselves today to work to provide this human right to every soul in our neighborhoods, our county, our state and country, and in every corner of our world. In this, Dr. King's legacy lives.