For Immediate Release Share This News Release
7/15/2015

The Boss Has Mouse Ears: Suffolk Students Intern at Walt Disney World, Earn College Credit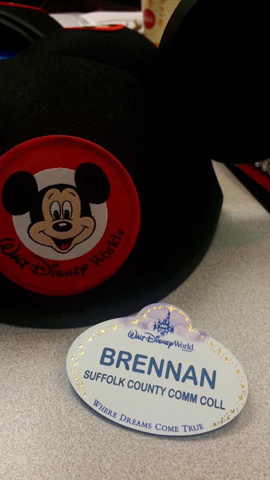 Nearly a dozen Suffolk County Community College students are spending their summer living and interning at the 'The Most Magical Place on Earth' -- Walt Disney's World Resort in Florida -- as part of an internship program that began 26 years ago.

The
program allows participants to network with leaders, take part in personal and career development classes, and build transferable skills such as problem-solving, teamwork, guest service and effective communication.
Students can be paid and earn academic credit for their work at the home of Mickey and Minnie Mouse.

This fall, 13 additional students will be headed to Main Street, U.S.A., including two theater students who will work in costuming with a former Suffolk student.