For Immediate Release Share This News Release
3/10/2015

Smartest Culinary Students In The Northeast Are From Suffolk County Community College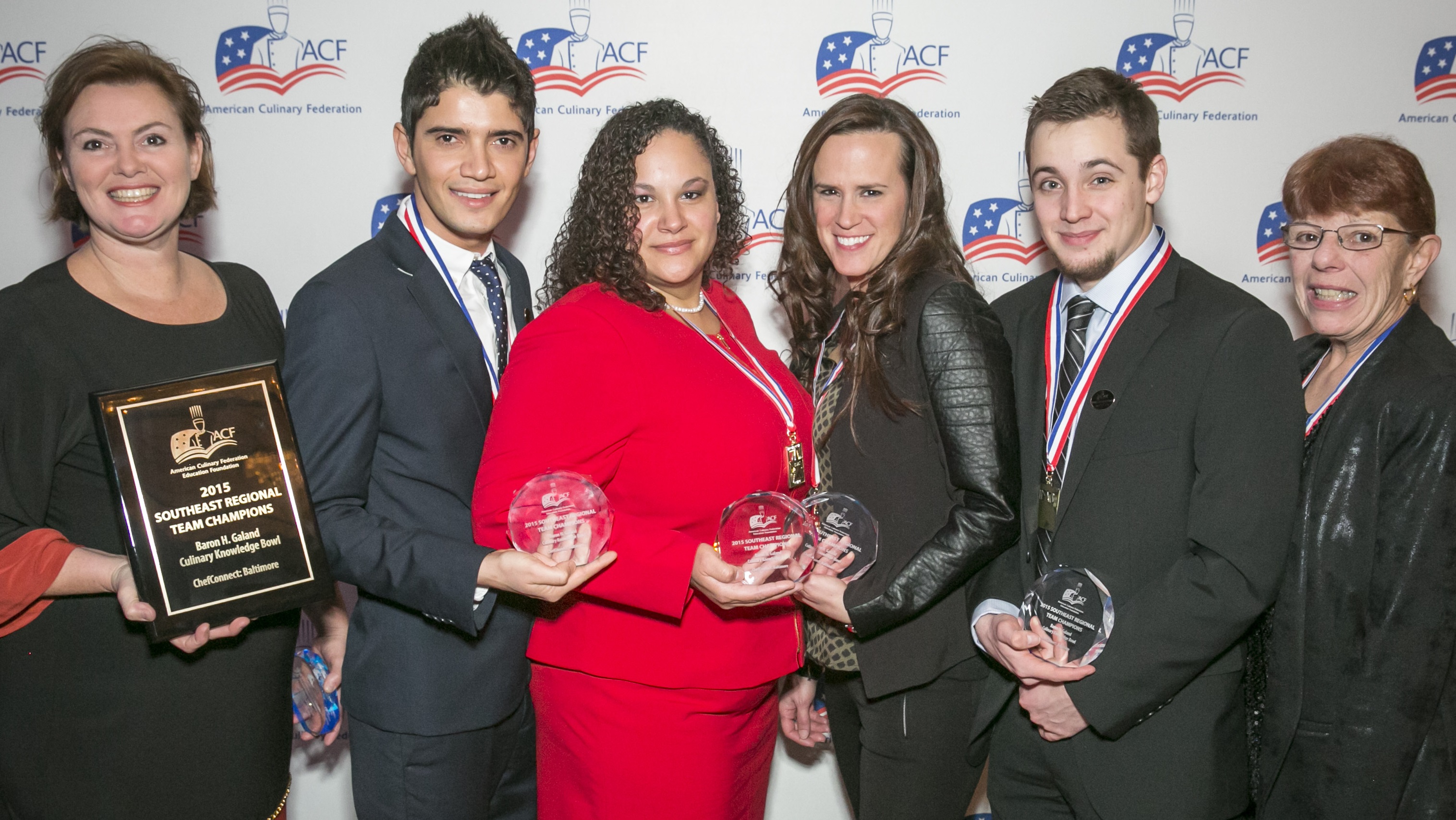 From left, Team Coach, Chef-Instructor (Asst. Professor), Andrea Glick, team member Leonardo Figueredo, Team Captain Lillian Senior, Team members Jennifer Scherer, Samuel Keymel and assistant coach, Sherry Mazze.

The Smartest Culinary Students In The Northeast Are From Suffolk County Community College according to the American Culinary Federation (ACF).

The students represented the ACF Eastern Long Island Chefs Chapter team and won overall in the ACF Northeast Region Baron H. Galand Culinary Knowledge Bowl, held during ChefConnect: Baltimore, ACF's Northeast/Southeast Regional Conference in February.

This is the second regional win for the ACF Eastern Long Island Chefs Chapter. This year's team is Leonardo Figueredo, Samuel Keymel (Shirley), Jennifer Scherer (West Hampton Beach) and Lillian Senior (Farmingville).

Andrea Glick, a chef instructor at Suffolk County Community College, coached the team. The team will compete for the national title at Cook. Craft. Create. ACF National Convention & Show, July 30-Aug. 3, Orlando, Florida.