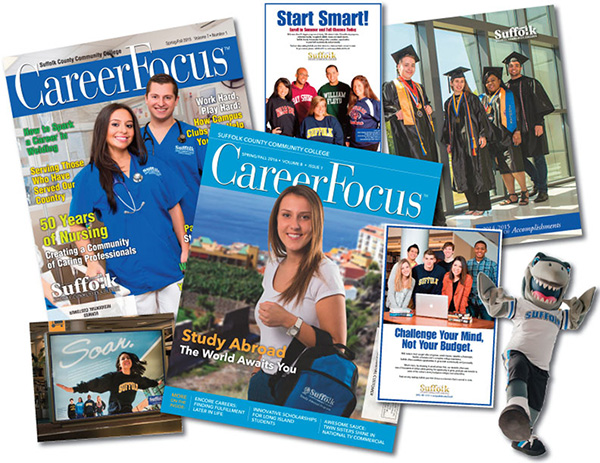 The Office of Marketing and Publications creates a wide array of internal and external communications – from multi-platform branding campaigns to annual reports and enrollment materials –that help to raise awareness about the many opportunities available at the College, while informing and engaging our many communities. In short, we are responsible for sharing our story with the world.

Maintaining a strong brand is dependent upon conveying our story in a consistent and authentic manner. Accordingly, it is important that any usage of our logos, colors, fonts and protocols are in compliance with the official Graphic Standards of the College.

The Office of Publications produces the majority of the College's publications; including the Career Focus magazine, the College Viewbook and the President's Annual Report. It also produces a variety of institutional and enrollment publications. Any printed piece that will be viewed off campus should be reviewed by the Office of Publications for style, consistency and adherence to the Associated Press Style Guide and the College Style Guide.