SCCC Notice: For Monday, 02/08/2016, all day and evening classes and activities for all campuses are cancelled. All staff members essential to bringing the College back into full operation are expected to report to work. All non-essential employees must report to work or utilize accruals to take a day off with the approval of their supervisor/Campus Dean.
Theatre Productions
Theatre Production Program
Opportunities are available for all students to audition for plays and musicals, or be assigned technical positions to shows regardless of their academic interest, home campus or major. Auditions are usually held during the evening of the first three days of day classes (spring and fall) for all shows produced during the semester. All current Suffolk students are entitled to one free ticket with student I.D. for each theatre performance. For more information about the Theatre Arts program go to the
Theatre Department Homepage
.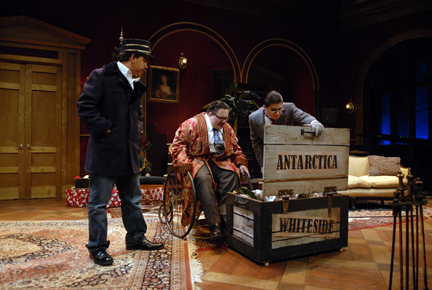 Pictures of Past Theatre Productions
Last revised: 5/17/2011 Comments on this webpage, contact: Webmaster