Enroll for the fall semester during our convenient Enrollment Services Saturday! Offices will be open on August 27 from 8:30 – 12:30.
How You Can Help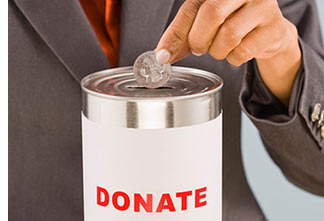 The Suffolk Community College Foundation supports emergency relief efforts for victims of disaster, catastrophic illness, or other emergencies with a focus on the restoration of basic necessities and vital supports and services for affected students, faculty and staff of Suffolk County Community College.
In response to the recent hurricane and nor'easter, and in preparation for future circumstances or events, the Foundation has established the Suffolk Community College Foundation Relief Fund. 
The Fund's immediate focus will be to collect donations and provide assistance for members of our college community that need help:
replacing textbooks
replacing computers or other electronic equipment
purchasing clothing and food, and
covering costs associated with commuting or other necessities
To donate to the Suffolk Community College Foundation Relief Fund, see the relief fund page or send a check payable to the Suffolk Community College Foundation to:
Suffolk Community College Foundation Relief Fund
Suffolk Community College Foundation
The Cottage
533 College Road
Selden NY 17784
Last revised: 11/21/2012 Comments on this webpage, contact: Paul Matus