The College's Michael J Grant Campus in Brentwood has been selected as the venue for a speech by President Donald Trump on the subject of MS-13 gang violence, this coming Friday, July 28th. The speech will take place in the VanNostrand Theatre and is scheduled for Friday afternoon. Please note that the audience is restricted to invited members of law enforcement and the media, with all invitations being handled by the White House. Due to traffic conditions, you are encouraged to avoid the area.
Please click here for further information
Suffolk County Community College News
For Immediate Release Share This News Release
5/7/2015

Suffolk to Break Ground on State-of-the-Art Learning Resource Center, May 11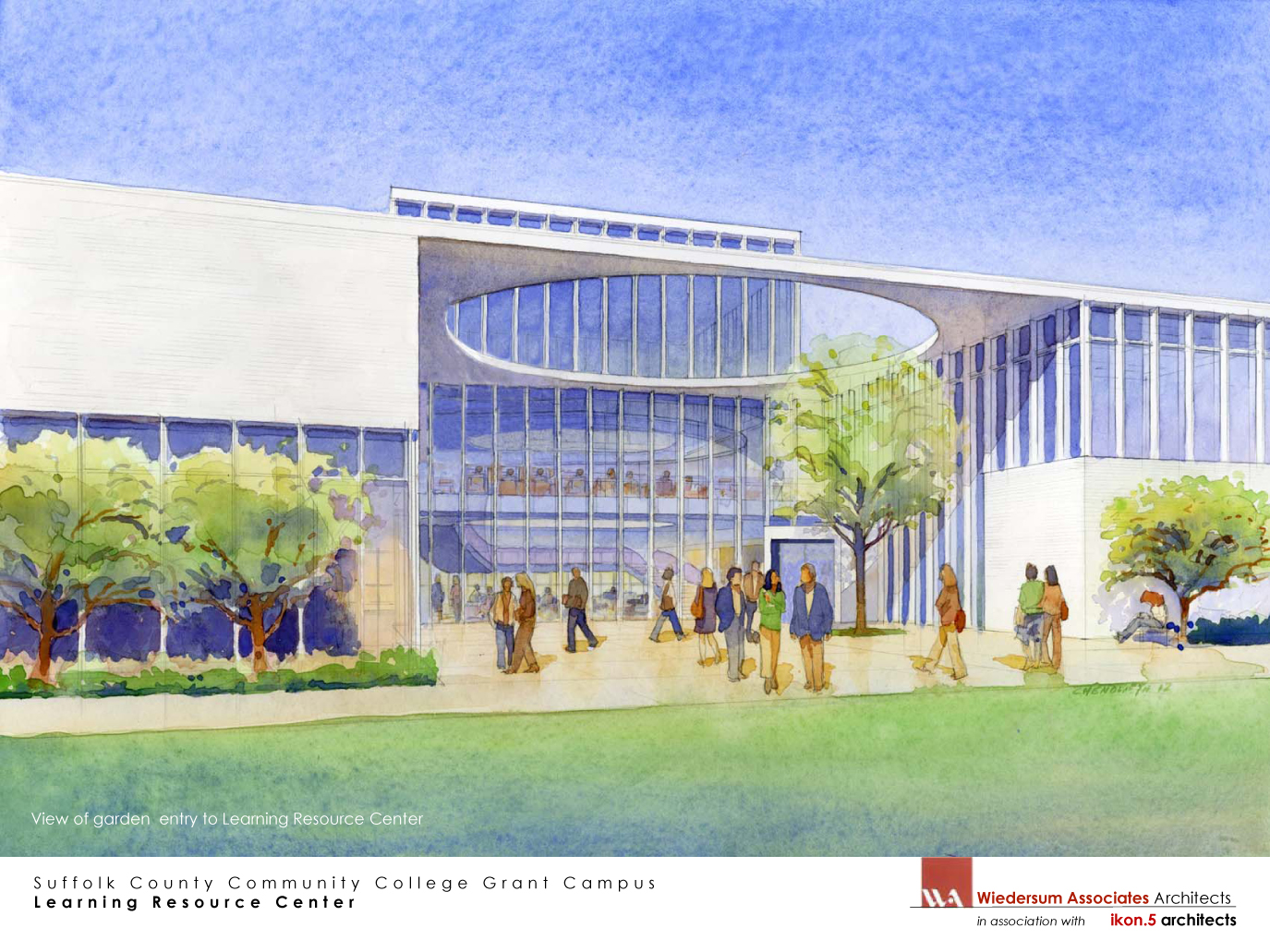 Ground will be broken for a new $28.2 million, 74,198 square foot Learning Resource Center (LRC) and library on Suffolk County Community College's Michael J. Grant Campus, Brentwood on Monday May 11, 2015 at 11 a.m.

Suffolk County Community College President Dr. Shaun L. McKay will be joined by students, faculty, administration, staff and a host of officials to celebrate the beginning of construction of the building on the College's Grant Campus.

The building will become the new home to the current library that is now located in the College's Sagtikos Building. The library was not originally intended to be part of the Sagtikos complex, but was temporarily placed there in 1993 until an independent building could be constructed. The existing 15,520 square foot library is approximately half the size recommended by SUNY.
Aerial view of building site
The new LRC will house traditional library spaces and also include:
A teaching and learning center

Photo/video labs and offices
Construction is expected to take approximately 18 months.
Last revised: 5/8/2015 Comments on this webpage, contact: Drew Biondo